Woodstock Structural Engineers: When Should I Consult One?
A common question people ask is "When will I be ready to consult Woodstock Structural Engineers?" Obviously you start with having a project which will be small or it may be large. You know you need to consult an engineer at some point but you aren't sure when or what is involved in the process. Here are some pointers that may help you.
Did You Know?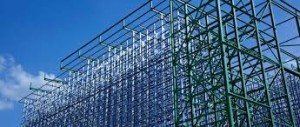 Woodstock Structural Engineers analyze and design stationary and mechanical structures such as aircraft, tunnels, bridges, buildings and other machinery. An engineer analyzes a structure's ability to handle gravitational and other forces such as water, wind and pressures that are developed by humans. Structural engineers regularly consult with project managers and architectural firms to determine the structural requirements for a project. Some of the things to consider when hiring an engineer is their level of education, their experience and their reputation in the community.
Expectations
Before hiring Woodstock Structural Engineers, complete a comprehensive project list that clearly illustrates the expectations you have for the project. Prior to beginning the job, make decisions regarding the design finishes and materials you want to use. Discuss all work to be completed along with your quality specifications. If you want the engineer to adhere to a specific schedule, clearly communicate the start and end times of the project. Ensure the engineer is flexible in case design plans change during the project. Also establish who will handle the delivery and storage of materials if applicable.
Experience
When hiring a structural engineer, cover their level of experience and how she or he qualifies for the job. Hire a structural engineer who has experience with the type of work you have available. For example, if you need an engineer to complete foundation work on your home, do not hire an engineer who primarily works with heavy machinery or transportation systems. Examine the engineer's portfolio of recent projects. Ask who the engineer has worked with before in the area.
License and Certification
Determine if the structural engineer has the appropriate provincial licenses and certifications prior to entering into an agreement. Each province requires engineers to obtain a license to offer services to the public. The provincial license ensures the engineer understands engineering principals as well as complies with provincial building and code regulations. Request the engineer's license ID and verify his licensing status with the state licensing board.
Costs
Woodstock Structural Engineers typically charge a fixed fee for services rendered. The engineer likely will prepare an estimate that outlines the cost of the project. Before hiring the engineer, sign an agreement on the final price and payment schedule. Also ensure the engineer has adequate liability insurance to protect against damages to various structures.