When Do I Need A Woodstock Structural Engineer?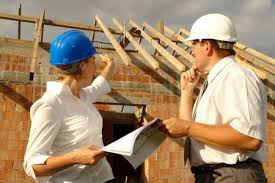 Looking to finally put up that shed in your backyard, renovate an existing structure or undertake some other project in Woodstock? It may surprise you to learn that in most cases hand drawings of your intended project are no longer accepted by city or township engineering departments and you must submit plans stamped by a certified Woodstock Structural Engineer. Your city or county Building and Safety Department, Department of Public Works, Planning Department, or municipal utility will be able to advise you about code requirements and what permits, plans, and maps are required, if any. These agencies can also inform you specifically when a professional engineer is required for your project. This applies not just to Woodstock but to most locales in Ontario.
What We Do
Knowledge of common construction materials such as steel, concrete, wood and masonry
Determination of lateral forces, such as wind and seismic, and expertise regarding the structural analysis and design of structures
Selection of framing systems and recommendations for construction and economic feasibility
Assessments of building safety
Construction coordination and preparation of plans, calculations specifications and reports
All civil, mechanical, and electrical engineering final plans, specifications, and reports must:
be prepared by a registered Woodstock Structural Engineer or by a subordinate under his or her direction
contain the engineer's signature and seal or stamp; and
if multiple pages or sheets have been prepared, the signature, seal or stamp must appear on the original plans, the original title sheets, and any final documents prepared.
Before you attempt to design or alter structures, prepare surveys, or hire an unregistered person to prepare your project, you may want to consider the following:
You can hire an unlicensed person or contractor to perform engineering or land surveying services for you but only if they are working under the responsible charge and direct supervision of a registered Woodstock Structural Engineer or licensed professional land surveyor.
Responsible charge relates to the span or degree of control a professional engineer or professional land surveyor is required to maintain while exercising control and direction and to the decisions which can be made only by a professional engineer or professional land surveyor.
Contact your local city or county building officials and/or county surveyor's office. Local officials will be familiar with factors of public health, safety, and welfare, as well as the local environmental conditions in various areas of the province, such as snow loads, high winds, earthquake activity, etc.