Girard Engineering is pleased to announce the hiring of Mr. George Adom as Junior Civil Engineer. A recipient of a Masters of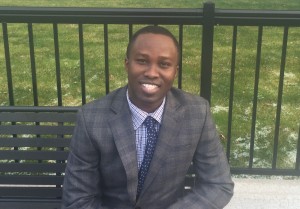 Applied Science in Civil Engineering from Carleton University, George has had international experience in project management, consulting, design and development in various engineering projects. Teaching at Carleton University, George comes to Girard Engineering with an extraordinary skill set that he will be able to draw upon immediately to assist clients with their various projects.
Among his skills are:
Reviewing and interpreting project designs, layouts and shop drawings and write engineering reports/proposals
Administering project functions (scheduling, managing subcontractors, document control, etc.)
Performing calculations and designing infrastructure using software such as Civil3D, AutoCAD, Micro Station, etc.
Proficiency in design software (AutoCAD, Civil 3D, Revit, GIS systems, Micro Station, In Roads)
Modelling and analysis of structures using GeoStudio, Slope W, Abaqus, LSDyna, LPiles and Help
Proficiency in Microsoft Office Suite (Word, Excel, Project, PowerPoint, Outlook, etc.), Primavera P6 and SPSS
Monitoring construction inspections and analyzing results and data
Understanding the use of instruments (i.e. surveying – Total Station, GPS and level instruments)
Conducting laboratory and field investigations on materials used in construction projects
Preparing estimates (taking-off), labor and cost reports for tendering
Girard Engineering is pleased to welcome George to the team and look forward to his arrival in early April, 2016!